Managing Alumni Relations has been important for all institutes for the past 250 years now and with every improvement in technology, we learn to manage alumni relations better. From managing alumni database in hard copies to digitalising the same on excels, from writing and posting messages to connect with alumni to now connecting with them over a telephonic call , we have come a long way. Now in 21st century, it has all become even simpler. In this article, we will talk about various pain points that the alumni associations face while managing alumni relations and how well we can reduce the manual efforts and time spend with improving technology.
Alumni Database Management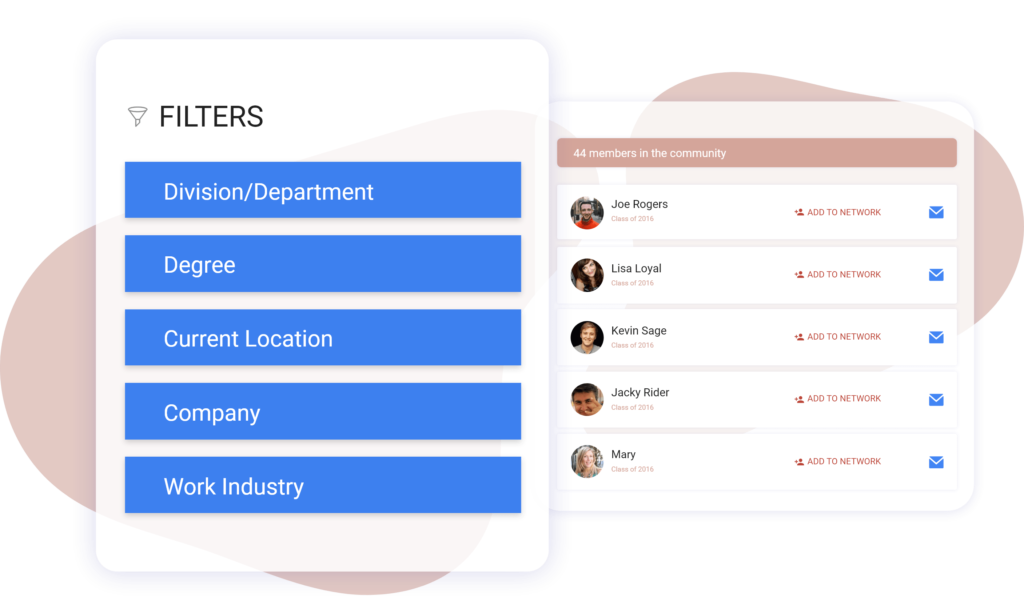 We all know how difficult it is to maintain alumni database in multiple excel sheets, use excel jargons to filter the different types of data required and above all, the efforts that needs to be put in to keep the same updated for all the alumni is huge.
Taking a step towards reducing the same while in maintaining an up-to-date database, many alumni associations today have adopted simpler options like integrating alumni profiles with their social media accounts to get updated information automatically and reaching out to the alumni through online platforms requesting them to update a certain type of data. This way they are able to ensure that without putting any manual efforts they are able to maintain the alumni database easily and can also keep a track of the same.
Alumni Engagement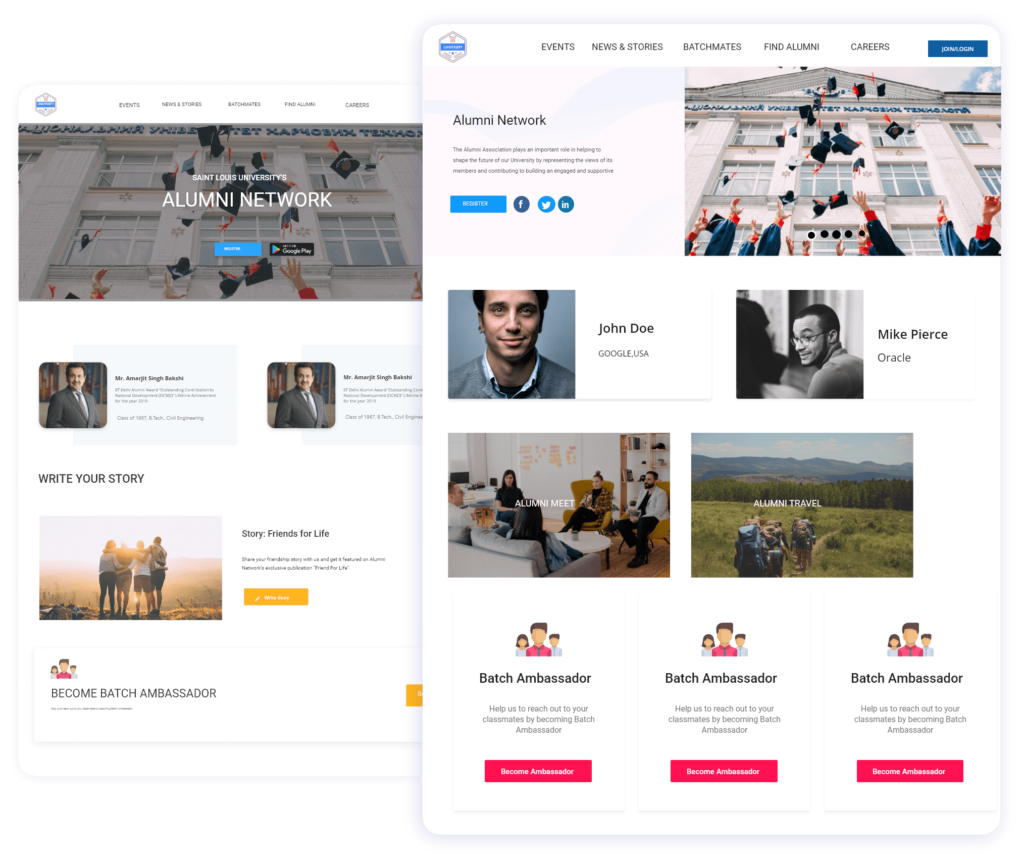 Alumni engagement is very crucial for any alumni association. They often have a lack of awareness of what the alumni is interested in and hence, it becomes difficult for them to engage the alumni and seek any participation from the alumni.
Having an online platform where the alumni can stay connected with the alma mater, network with other alumni, have discussions on the topics of their interest ensures that the alumni stay engaged and haven't lost the connection with their alma mater. With highly engaged alumni community the alumni association can ensure that they boost up the alumni participation in the events and other alumni related campaigns.
Event Engagement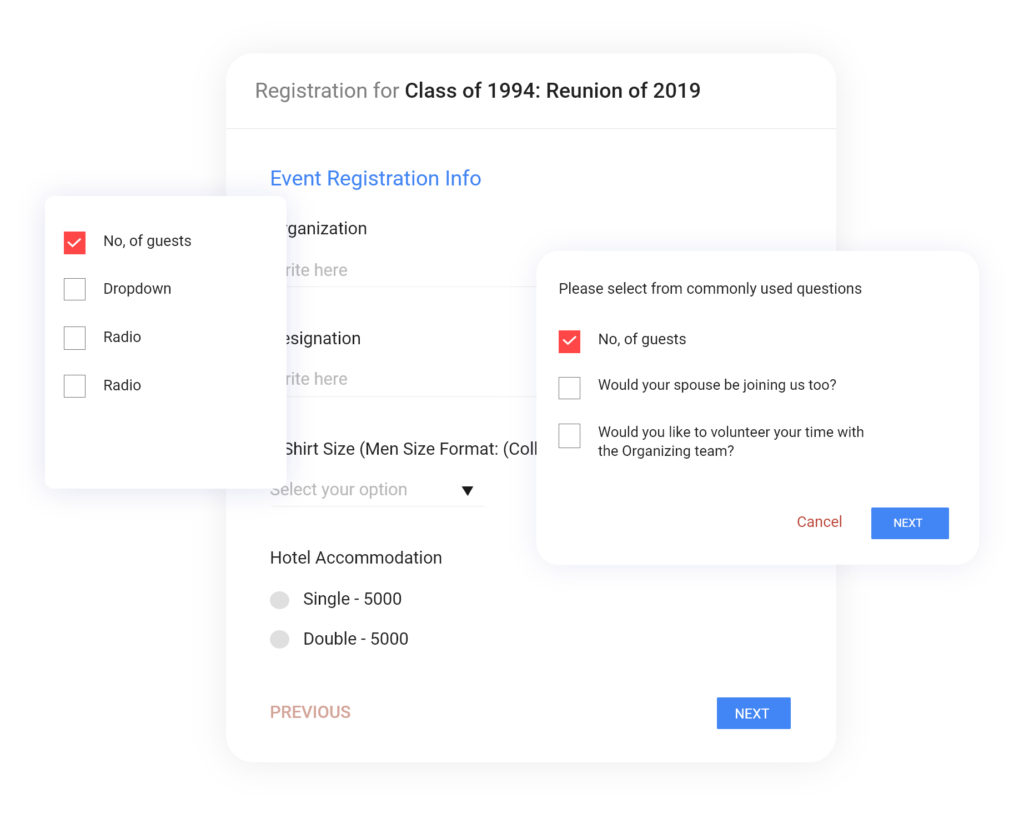 When an alumni association is planning an event, there are multiple things that they need to look in to from informing the alumni about the event, reaching them out, planning out activities that can excite them to managing the attendees, getting a huge alumni participation at the event and generating some value for the institutes. Managing all of this manually becomes difficult and can create chaos.
However, with technology, the alumni associations can manage all of it online where they can reach out to the alumni through social media platforms, run exciting campaigns through which they can engage the alumni and boost alumni participation to the next level. This way they can celebrate one of a kind alumni event with online channels.
Fund Raising and Fund Management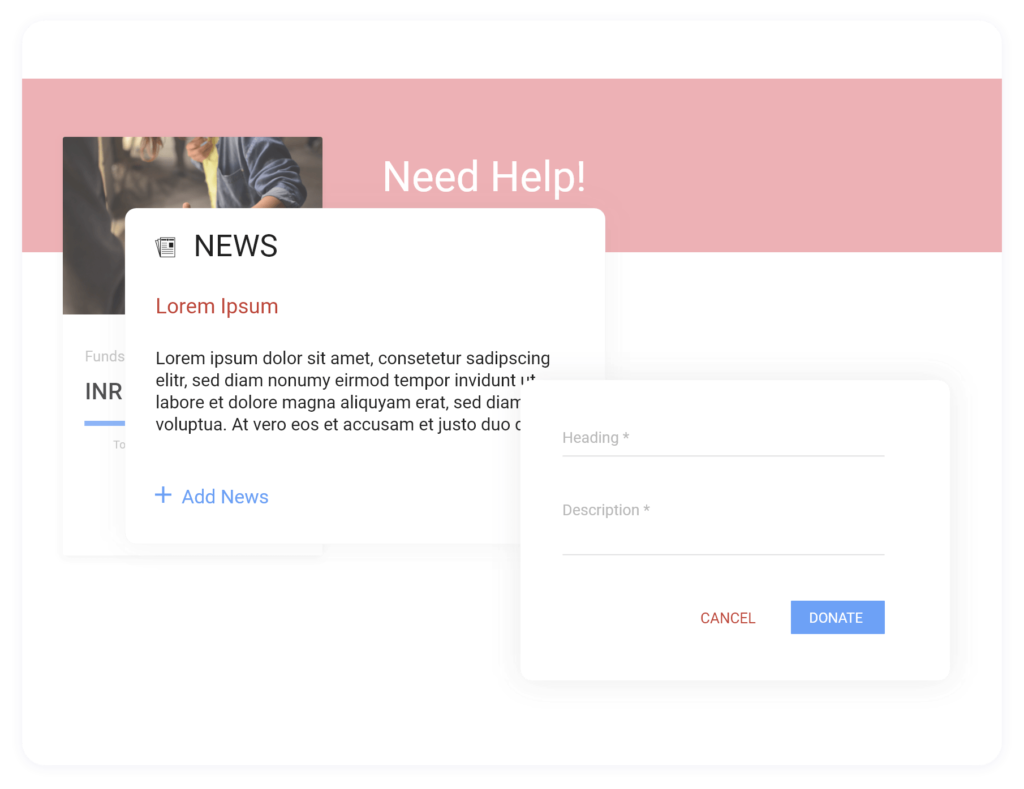 All alumni associations need to create an environment for the alumni where they feel motivated to give back to the alma mater even after leaving it and again it becomes a very tedious process to reach out to the alumni, seek and collect funds and keep the donors updated about the recent news and developments that are taking place.
Having an online platform to manage fundraising campaigns can save a lot of time and efforts of the alumni association as all of it could be possible in just one click where they can reach out to all the alumni spread across the globe and get maximum alumni participation.
This way, by adopting the latest technology, alumni association can eliminate the efforts they put in all the menial tasks and invest more time in understanding the alumni community better and planning the exciting activities for them.