An alumni engagement program is a powerful tool for universities, colleges, high schools, and other educational institutions. Whether it's to support fundraising goals, drive athletic revenue, or increase new student enrollment, a successful alumni engagement program can support a higher educational institution across a variety of needs.
Alumni engagement strategy should be built based on alumni persona so that you can have a clear idea about who you are engaging and how to drive max engagement from them.
If you're looking for ideas to improve your institution's alumni engagement program, then check out these 5 alumni engagement best practices that can help your institution build and maintain stronger relationships with graduates.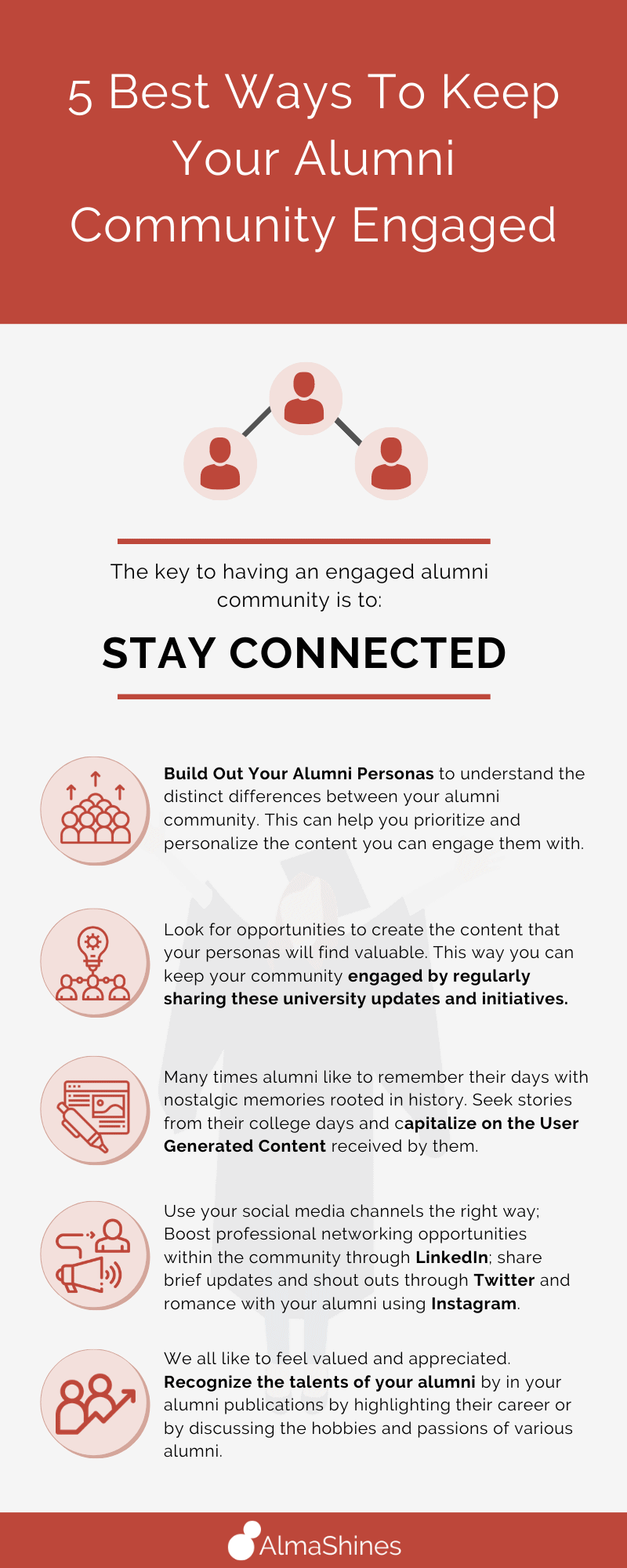 Keeping your alumni engaged is a year-round effort that relies heavily on creativity, segmentation and consistent communication that makes them feel included and nostalgic. Test these different alumni engagement best practices and manage easy monitoring of your engagement campaigns with AlmaShines Alumni Platform.