Any community in the world has several benefits. To name a few:

Sharing Knowledge
Building Connections
Getting Inspired
Leveraging Resources
Receiving Support
The tragedy here is, people understand the importance of building a community lately. Instead, think of an early established school community. Gradually, it may grow into an alumni community, then an entrepreneurship community, and maybe into a virtual community in the end.

Did you ever wonder how a connected school community can benefit you in zillion ways? If yes, that's great! If not, this piece is for you. We have researched and revealed the benefits of setting up a connected school community for parents, teachers, students, and alumni in this article.

Have a quick look!
1. Benefits of a Connected School Community For Parents
A connected school community means to bring all – parents, teachers, and students together.

When a student is facing difficulty in some education-related matter, his/her parents can directly reach out to the community to seek help. Moreover, parents can learn about the star-performing students in the community and help their kids get inspired and learn from them.

With an online presence of such a community, parents can quickly access student profiles and find information about curriculum, learning materials, progress, and assessment due dates. Personalized groups can be created in the community to support flawless communication between parents and teachers.

Parents can remain updated about all the learning activities and know the latest education trends. Above all, through a community, parents can ensure the overall personality development of their kids from the school itself.

2. Benefits of a Connected School Community For Teachers
At one destination and one time, teachers can address, help, assess, and interact with thousands of students. Yes, this is the magic of a connected school community! For a school community to flourish and perform exceptionally, it is super important for teachers to be well-versed with everything.

Teachers can share and receive resources, blogs, videos, tutorials, lectures, materials, case studies, and news with each other as well as students via a connected community. Furthermore, they can discuss and decide upcoming tasks for students and share them immediately.

A school community can prove an excellent space for student-teacher meetings for sharing knowledge resources and insights. With school software, teachers can enable custom content visibility to their students. Because of this, students can easily discover learning content, one that's only relevant to them. Last but not least, an online community can help teachers with student reporting and generating continuous feedback.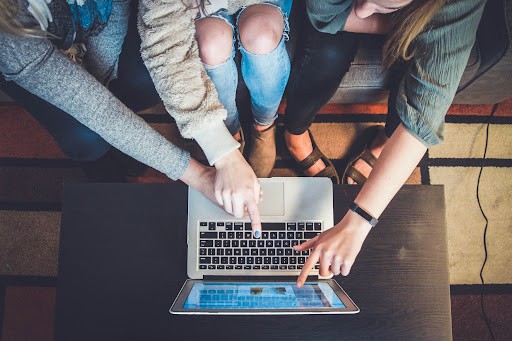 3. Benefits of a Connected School Community For Students
If we start pinning every single benefit of having a connected school community for students, we might end up having a separate blog for it. The list is too long to fit in. However, we can discuss a few of them here. For starters, a school community can increase the chances of collaborative learning for students.

In a digital learning environment, students can get easy access to learning material, could collaborate with other school-going students effortlessly, and ultimately ensure their self well-being. Besides this, every student can learn and grow according to his/her pace with the help of such a community.

Not only can students create a personalized learning journey but also get motivated to be a part of every learning opportunity created by the community. Third, students who are not knowledge-ready can even be a part of such a collaborative community and consume knowledge from other students.

A connected school community can instill the importance of shared learning among the students. Each of them has to play a pivotal role in each other's learning journeys, solving problems, and helping each other to accomplish their learning goals.

4. Benefits of a Connected School Community For Alumni
"When connected, we can create more."

The best benefit from setting a connected school community that alumni can get is their support. Schools and colleges often raise funds from their alumni members for multiple purposes. Being a part of the school community, alumni can visit their doors when in need.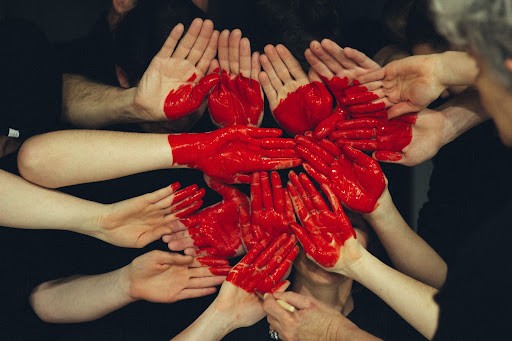 Besides fundraising alumni can know the current happenings in school by being a part of its community. Also, they can become mentors of the younger school students, and in turn, can learn a lot from them, too.

Again because of being a school community member, alumni can attend any event, campaign, or reunions organized by the schools for their students. After years or decades, when an alumni needs a professional opportunity, s/he can directly visit the school community for help.

"A friend in need is a friend indeed."

Alumni can contact their schoolmates for any accommodation-related assistance when they are traveling to their town abroad. They all say school friends are for life. We believe that we've justified the correct reasons here.

Summary
When parents, teachers, students, and alumni are inter-connected, there is a mightier scope for exceptional learning outcomes. A connected school community not only fosters school belongingness but also extends better support.

At the time when all these four educational stakeholders become united, there establishes an environment of collaboration, belonging, and well-being. Above all, a connected school community is an excellent way to bridge schools, students, parents, teachers, and alumni with technology to rip fruits for tomorrow's education ecosystem.