Students' lives aren't easy. Attending the ongoing sessions, focusing on personality improvement, and deciding the route of further studies, there's a lot on their plates. Well, everything becomes easy for students if they have a genuine mentor. A mentor could be anyone from their parents, friends, siblings, teachers, to classmates.
But, think how wonderful it would be for a student if an alumnus becomes his or her mentor! With an alumni mentor, students get an opportunity to connect with those professionals who were students in their shoes once. In this piece, we have explained the meaning of alumni mentoring, the roles of alumni mentors, and the benefits of alumni mentoring in the career counselling of students.
Don't miss anything till the end.
What Is Alumni Mentoring?
In simple words,
Alumni mentoring is a program where alumni of an institution voluntarily register themselves to become mentors of the current students.
While acting as alumni mentors, they become role models for the students, help them remove career-related frustration, and build self-confidence.
Roles of an Alumni Mentor
An alumni mentor is not only an instructor but has to play multiple roles while coaching the student. Now we know the meaning of alumni mentoring, let's talk about the top five roles of an alumni mentor.
1. A Guide
An alumni mentor guides the students to overcome any challenge they face in their professional and personal lives. In today's era, an alumni mentor is like an elder brother to a student. A mentor listens to the issues of a student, brainstorms the possible solutions to them, and guides him with the further steps. Along with guiding the mentee, a mentor gives constructive feedback to help him improve in every aspect of life.
2. A Friend
An alumni mentor is not only a guide to a student but also his friend. A few students find it difficult to talk about things they have on their minds, especially with their parents. Being a mentor to a student, you can first become friends and later help him with fighting everyday brain battles. Being a senior alumni mentor, you can also become his well-wisher and stand beside him during good and bad times.
3. A Career Counselor
Being an alumnus, you have seen the world inside-out, worked with corporates and travelled your career path successfully. Besides being a mentor to your mentee, you are a career counsellor for him, too. Sit together with your mentee and help him set his career goals. Together draw an action plan to accomplish career objectives. Meanwhile, also be a brilliant source of professional networking for your mentee.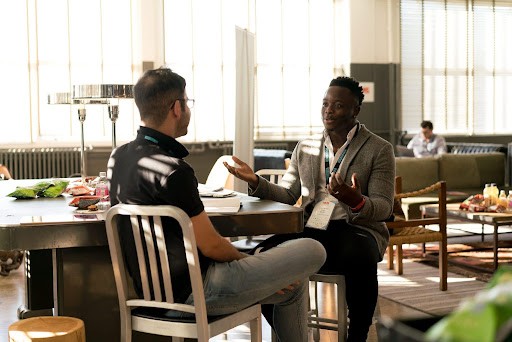 4. A Trainer
Students in their early careers need several skills to step into the corporate ring. An alumni mentor can help enable a student to become a leader of tomorrow by inculcating negotiation skills, communication skills, and convincing power. Moreover, an alumni mentor can train a student to enable him to relate with different people while dealing in the corporate world.
5. An Opportunity Provider
An alumni mentor would have an influential presence in his industry. While mentoring a student, if he feels that the student has some potential, he can provide him professional opportunities. An alumni mentor can offer internships to students with learning calibre. Further, a mentor can also give job opportunities to his mentee. In some cases, alumni mentors help their mentees with building their own startups!
Benefits of Alumni Mentoring in Career Counselling of Students
Only one alumni mentor plays various roles in the life of a student and gives him zillion benefits. If schools and colleges build a connected community, both alumni and students can enjoy its benefits. Below are the five best benefits students can have in career counselling from alumni mentoring programs:
1. Students Get Career Insights
Could anything be better than having a mentor who is an industry expert? Students need not go anywhere when they can get career insights from their mentors. Right from choosing a field to know how to progress in the field to becoming a leader, students can ace their careers with the help of a mentor. Statistics affirm that young adults with a mentor are likely to hold leadership positions more by 130%.
2. Students Receive Expert Resources
From their personal notes to the latest industry literature, an alumni mentor can provide fruitful resources to his mentee. Students can get access to the treasure or knowledge resources an alumni mentor has and can use it for their betterment. To top it all, having an alumni mentor means having an opportunity to meet all the experts in connection with the mentor. It doubles up the stock of expert resources a student possesses now!
3. Students Stabilize Thought-process and Establish Focus
Accompanying an alumni mentor is a process of passion and patience. While students consume knowledge of the mentor, they establish a focus on their career path and stabilize their thought process. With proper guidance, students don't go delusional and become self-confident in what they are pursuing. Spending a few hours with an alumni mentor weekly is the key to developing a personality that enables students to survive in their professional journeys forever.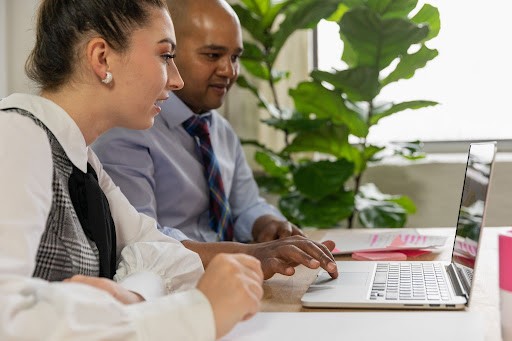 4. Students Can Achieve Self-esteem With a Mentor
Having a mentor for students means having a person always in their corner. An alumni mentor always cheers up his mentee, believes in him, helps him understand, analyze, and learn from the failures, and celebrates every little success with enthusiasm. This way, students can achieve self-esteem with the help of a mentor.
5. Students Make Friend Out of The Mentor
With a mentor, students get a friend for a lifetime. Students can run to their mentors anytime when they need help with anything. While they learn from each other, a student and an alumni mentor can create a friendship bond, share their stories, and create memories altogether. Even when the institution puts an end to their student-mentor relationship, they can always remain friends for life.
Summary
The bottom line is that alumni mentoring can prove beneficial in the career counselling of students. Institutions just need to build a connected community where all the stakeholders (parents, teachers, students, and alumni) can interact with each other freely.
If every educational institution across the globe recognizes the significance of having an alumni mentoring program, soon there will be an environment where students won't remain helpless and directionless in their careers.