With changing times, universities have started valuing their alumni. Whether it is for bringing intangible assets (funds, career guidance to current students, etc.) or creating a network of past & present students, it's no secret that institutions are busy creating a stellar alumni relations engagement strategy. Despite the efforts of colleges to maintain alumni relations, the response from alumni proves disappointing sometimes. The thing is,
Alumni have lost connection with their alma mater,
There is a fewer event attendance, and
The outreach channels remained unanswered.
The reasons are many, but the solution is one – working on alumni relations best practices. This article aims at helping institutions with the best practices to build forever-lasting alumni relations. So, grab a seat because we are taking you on a tour of five alumni relations best practices to build forever-lasting bonds with alumni.
Vroom, vroom!
1. First Things First, Defining Alumni Personas
Alumni relations experts know that there can't be a single audience in the name of alumni. Different heads have disparate ideologies, and thereby, their point of interest differ, too. The very first and fantastic alumni relation best practice would be defining alumni personas.
'For this, you can consider alumni demographics, behaviours, or similarities in interest or blend all the three.'
Interpreting personas helps the alumni relations team identify precise motivators and communicators for different segments of alumni, and thus, helps in determining alumni relations best practices for a targeted mass.
2. Creating Alumni-centric Content
Without alumni engagement, there is the slightest possibility of building rock-solid alumni relations. And, with no relevant or alumni-centric content per se, there is no alumni engagement. Hence, you should create personalized content for every alumni persona.
Let's chop it with an example. Say if you have an alumni persona who are keen entrepreneurs, you could customize content around entrepreneurship, thought leadership, and startup stories. Also, don't just publish content to seek help and funds. Release it in a way that the respective alumni persona finds relating.
For instance, to your philanthropist alumni persona, share insights on the latest donations, charity events, and giveaways. After a while, when there's a sentiment created in their hearts, you can ask them to contribute some funds to your ongoing fundraising.
3. Using Social Media Like a Matrimonial App
We all know what eligible candidates use matrimonial apps for – networking, right? On these apps, they find like-minded souls, initiate conversations, and meet later. The same concept can be applied here to leverage social media as one of the excellent alumni relations best practices. Unleash LinkedIn in the first place.
Let students add your institution to their educational background. Because of this, an alumnus can find his fellow alumni when he searches any keywords around it. Also, Instagram can be a great way to enable alumni to network with each other.
When you post memes, tweets, and other humour, alumni are bound to interact with their alma mater and network with fellow alumni. Plus, this helps you as an institution to place yourself in the centre of the alumni networking process and gain credibility!
4. Informing, Inspiring, and Inviting Alumni Consistently
The rule is – never give up on your alumni! While practising the alumni relations best practices, you should ensure that alumni engage with your alumni relations program, or you will lose alumni before building a bond. For this, keep inspiring your alumni with your content, intent, and actions. Be consistent in sharing information with them you feel your alumni will respond to. Invite them for several events, contests, and campaigns and make them feel valued and special.
"An institution can only grow with its alumni, or else it doesn't."
Inform your alumni to create motivation within. Inspire them to take action in favour of the institution. Invite them to spend time knowing their alma mater in deep. Trust us; it is the smartest way to build forever-lasting alumni relations.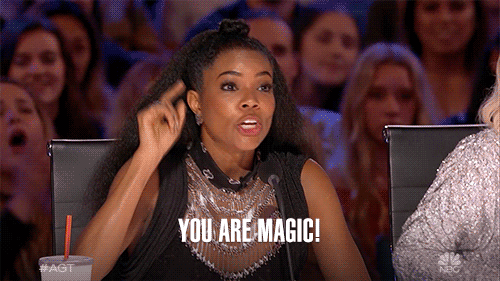 5. Positioning Oneself As a Portal Between Alumni And Alma Mater
Any institute's website gives sheer news and insights about the university. With a website, you can keep your alumni members updated, agreed. But you can't conceive relationships with the help of a website. Therefore, when it comes to alumni relations, institutions are asked to consistently inspire, inform, and invite alumni members.
And, what else than an alumni portal can solve the mystery here? For better programing and communication, alumni associations are placing themselves as 'portals' between alumni and alma mater as alumni yearn for purposeful relationships with their colleges.
Here, the portal is a digital space representing the institution's online presence. It facilitates alumni connection, engagement, interaction, and networking through events, campaigns, chapters, and much more.
Do you want to know how these digital
alumni portals works?
The Final Thoughts
No institution comes with a PhD in alumni relations best practices implementation. It's a matter of time when you reach where you want to by continuously experimenting with things for alumni relations management. All the institutions should incorporate these five hacks into their strategy and see alumni engagement happening at a better pace and flourishing alumni relations.